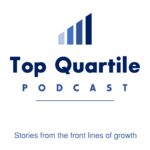 Why is customer analytics crucial for planning and executing a bank or credit union merger or acquisition?
In this episode, Host Dan Marks and Rick Claypoole, Infusion EVP of Client Analytics, discuss this important topic, including:
Keys to successfully executing a merger integration

How banks and credit unions should use customer-level data alongside account data to plan for a successful customer experience 

Virtual clean-room compliant customer analysis techniques and approaches

How an Infusion Opportunity Assessment applies in M&A situations 

Some of the key impacts in the customer experience that can make or break a deal meeting pro-forma

The role "Super Onboarding" plays

And … Rick's surprising connection to Groundhog Day and advice to his younger self.
Connect with Rick on LinkedIn 
Visit Infusion online to learn more about how an Opportunity Assessment can help facilitate your M&A initiatives.